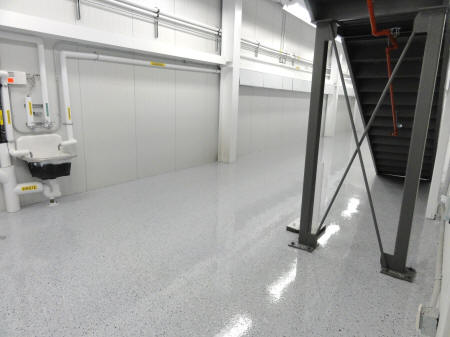 The prepped concrete floor was
coated with a Versatile 4195, light grey epoxy.
A combination of black, white and a touch of
blue resin chips cast into the epoxy while still wet.

The epoxy was let dry over night and a Versatile
5205 hybrid, hi-gloss urea laid over the top to
protect the epoxy and chips for years.